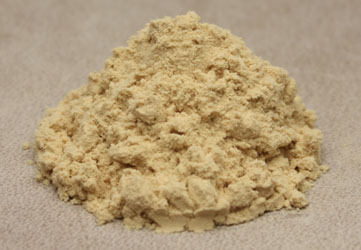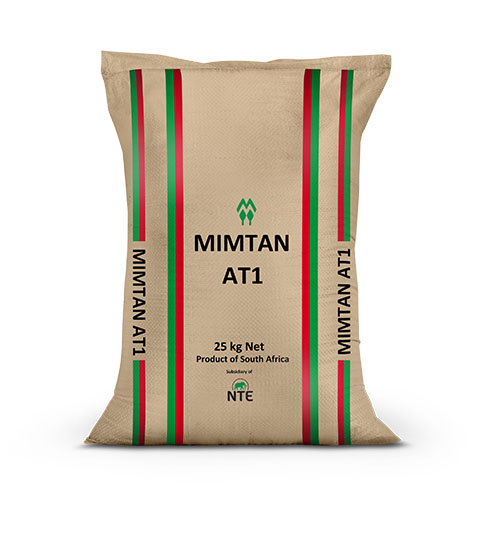 Mimtan AT1 is a specially modified extract that reduces astringency to an absolute minimum. Mimtan AT1 exhibits excellent dispersion properties and is ideal for use in the distribution and penetration of tanning and retanning agents. Mimtan AT1 also exhibits vastly improved light-fastness and heat resistant properties and is recommended for use in the manufacture of automotive and upholstery leathers.
RED 0.2
YELLOW 1.4
PH@50BKR 4.7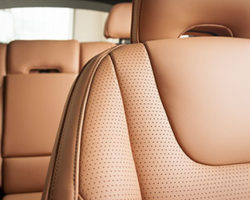 For improved penetration of chemicals and dyes, between 2% and 6% of Mimtan AT1 is recommended after neutralisation.
For wet white upholstery between 10 and 20% Mimtan AT1 is recommended after pre-tanning.
For retanning of wet blue upholstery between 4% and 10% Mimtan AT1 is recommended.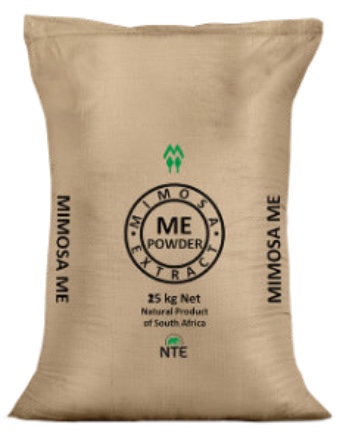 THE WORLD'S BEST
SELLING MIMOSA
Mimosa extract is a very versatile tanning compound and can be used for tannage on its own or in combination with other tanning compounds. There are many speciality types of leather produced by combining Mimosa extract with other chemicals, such as chrome or organic tanning compounds, in pre-tannages or re-tannages.